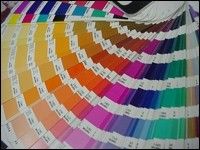 When it comes to business and organization print communication services, we've got it covered. We can provide virtually any product or service imaginable to communicate with your clients, employees, stockholders, members, or vendors.
Naturally, we can produce letterhead, business cards, envelopes, and other identity pieces. But that's only the beginning. We specialize in mailing for our clients.
To learn more about the many products and services we offer, please select your choice from the lists below.
Products
Services