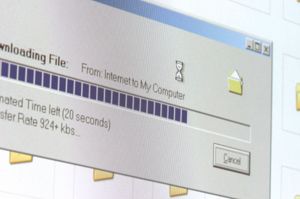 We encourage our customers to provide electronic files. For your benefit, we have both Macintosh and Windows computers.
Thanks to the convenience of our online file transfer services, there's no need to make special trips to our shop just to deliver a disk. You can easily send files from your computer DIRECTLY to ours in minutes.
WE RECOMMEND USING THIS SERVICE, instead of email. With spam and computer viruses running wild, some emails never make it to their destination, often without the sender being aware of the failure. Many internet service providers limit the size of the attachments. Also, our file transfer system is faster and more reliable. Best of all, we will send you notification that we received your file.
Just click below on the type of file you wish to send, and follow the instructions. It's that easy.
Select The File Type You Are Sending:
How do I make a pdf?

- Acrobat Standard or Pro Editions will convert any file but there is a charge (Acrobat Reader will not work)
- http://www.freepdfconvert.com/ Convert most files to pdf for free. They will ask you to create an account & pay a membership fee BUT this is NOT NECESSARY to use the service.
-http://www.pdfonline.com/convert-pdf Converts Word, Excel, PPT, TXT, Images (JPG, PNG, BMP, TIFF, GIF) online at no charge
PLEASE NOTE: Design and layout are NOT included with free estimates. If we provide layout, design or any proofs or "mock ups" you will be billed for this work, even if you choose not to proceed. The initial output of your unedited file is exempt from these charges.
CANCELLATION POLICY: You may cancel the job at any time, however you will be billed for any work performed, including but not limited to design, layout, supplies used and paper purchased for this job, prior to cancellation.
Never fill in these forms again! Request a login. Click Here to create your account.